Need Beautifully Designed Social Media Images That Drive Engagement and Shares While Increasing the Performance of Your Social Media Content but Don't Have the Time or Tech Skills to Create Them?
I want to help you as I've helped others, just like you, go from blah images to WOW images. I have a done for you solution. Use the JPGs as is or add your logo, then upload to your social media. Canva versions are also provided. Click the link below and get started.
30 Images in One Size (1080x1080) that work great for Instagram, Facebook, and Twitter. You receive them in Canva and JPG formats so that you can use the format that works best for you!
Not only will you get 30 images each month, but you will also get a list of social media posts and content ideas. Use these prompts and post ideas to increase your community engagement on social media.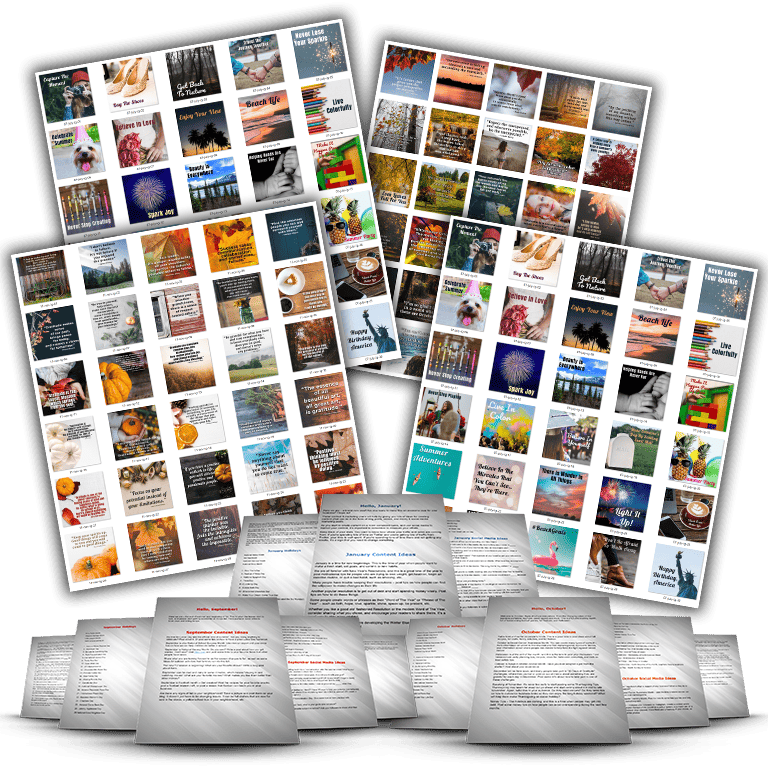 Enjoy these Amazing Benefits
With a wide range of professionally designed images at your fingertips, you can effortlessly enhance your social media presence without breaking the bank. Let our service handle the creation of visually appealing graphics, leaving you with more time and resources to focus on growing your online presence.
By entrusting us with the task of designing captivating images for your social media, you can reclaim valuable time and devote it to what you excel at, whether it's engaging with your audience, crafting compelling content, or driving business growth. Let us handle the visuals while you shine in your zone of expertise.
We take care of all the work involved, ensuring that you can enjoy the desired results. Our team of skilled professionals will create eye-catching and impactful images. Sit back and relax as we handle the creative process, allowing you to reap the benefits of enhanced engagement, increased reach, and a visually captivating social media presence.
Featuring professionally crafted visuals of exceptional quality, our images will elevate your online presence and make a lasting impression while capturing attention and setting you apart from the competition. Stand out from the crowd and leave a lasting impact with our collection of professionally curated and visually captivating images.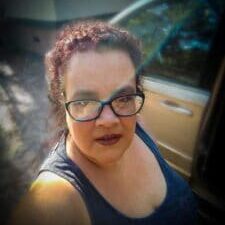 I've been creating visual representations for clients for almost 20 years! I love what I do, and I love working with my clients to create graphics that wow their audience.
Why Canva Templates?!
While I adore Photoshop and consider it the best of the best, Canva is a good choice for those who need or want to do it themselves.
There is a free and a premium account. Each version provides a selection of templates, fonts, and stock images. You can import from your computer or cloud storage as well as import from Pixabay and Pexels. It also has a built-in social media scheduler.
With a premium account, you can even save your brand preferences such as color and font, and easily edit our images for use. Or you can hand it off to a virtual assistant to handle the branding and customization for you.
Need custom images created?
Click here to check out the monthly Custom Images Service on our parent site Appetite for Design.
What They Say About My Graphics
Shannon's my go-to gal for all our social media graphics. She's always got great ideas and gets the job done quickly and professionally. Love her work!
Shannon took my branding board and theme and ran with it to create awesome images that further my brand identity on the blog and social media. So thankful to have professional looking images!
Around the 25th of each month, the Canva template link and JPG images will be added to your account. You can brand the Canva templates to add your logo, change the fonts, colors, etc, and then publish them to your social media. Or you can download the JPGs to add your logo in your favorite image editor and use them as is.
Get Started Right Now and Download This Month's Social Media Images and Content Marketing Plan! Edit, Brand, and Plug Them into (and/or Scheduled) Instagram, Facebook, Twitter, and/or Any Other Platform Where Web Images are Used!
Don't miss out when you know this can be a serious game-changer. Take advantage of my done-for-you work and put it to use for your own personal benefit...without spending countless hours trying to do it yourself.