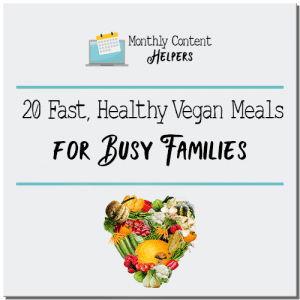 Are you a busy family on the go, looking for delicious and nutritious vegan meals that can be whipped up in no time? Look no further! Our brand-new PLR eBook, along with a Blank Meal Planner Page, is here to save the day!
Over 4000 Word eBook
Picture this: You have over 4000 words of pure culinary genius at your fingertips. This eBook is packed with 20 mouthwatering recipes guaranteed to tantalize your taste buds. Each recipe comes with detailed notes and tips for flawless preparation. Consider it your very own personal cookbook, designed to make your life easier. With clear instructions and precise timing, these recipes are foolproof, making sure your meals turn out perfectly every time.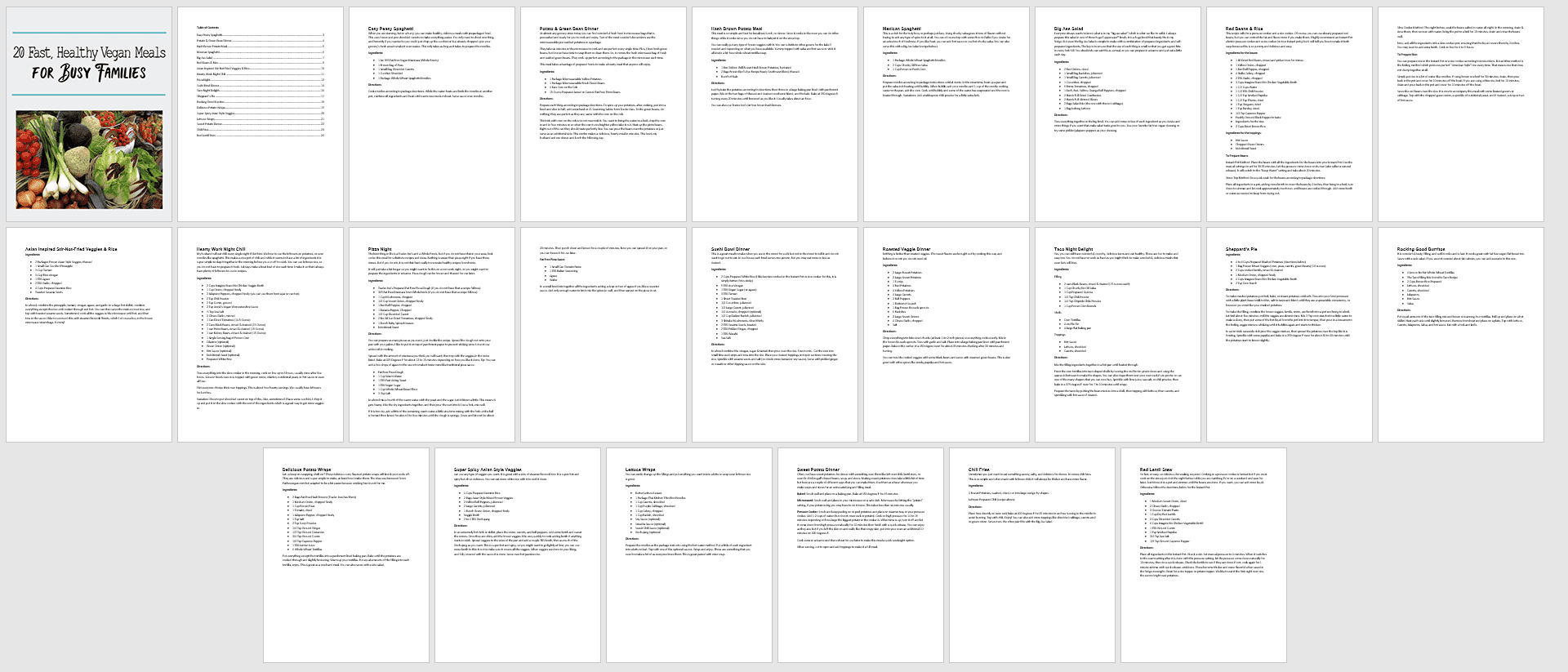 Now, let's take a sneak peek into the culinary wonders that await you:
Recipes
Easy Peasy Spaghetti – A simple yet delectable twist on a classic favorite.
Potato & Green Bean Dinner – A hearty and wholesome combination that will leave you craving more.
Hash Brown Potato Meal – Crispy, golden goodness that will make your taste buds sing.
Mexican Spaghetti – A zesty and flavorful fiesta in your mouth.
Big Ass Salad – A vibrant and refreshing medley of greens and goodies.
Red Beans & Rice – A comforting and satisfying dish that hits all the right spots.
Asian Inspired Stir-Not-Fried Veggies & Rice – A stir-fry without the fuss, bursting with oriental flavors.
Hearty Work Night Chili – A warm and comforting bowl of chili to melt away the stresses of the day.
Pizza Night – Indulge in a vegan pizza extravaganza with all your favorite toppings.
Sushi Bowl Dinner – The perfect marriage of sushi flavors in a convenient bowl.
Roasted Veggie Dinner – A symphony of roasted vegetables that will make your taste buds dance.
Taco Night Delight – A fiesta in your mouth with a vegan twist.
Sheppard's Pie – A veganized version of a classic comfort food that will leave you feeling satisfied.
Rocking Good Burritos – Flavor-packed burritos that will have you coming back for seconds.
Delicious Potato Wraps – A handheld delight filled with mouthwatering goodness.
Super Spicy Asian Style Veggies – Get ready for a kick of flavor with this fiery dish.
Lettuce Wraps – Light and refreshing wraps that are as healthy as they are delicious.
Sweet Potato Dinner – Discover the magic of sweet potatoes in this delightful dish.
Chili Fries – Crispy fries smothered in a flavorful vegan chili sauce.
Red Lentil Stew – A hearty and filling stew that will warm your soul.
10 Vegan Images
But that's not all! We have hand-picked 10 vibrant and captivating vegan images for you to use in promoting this amazing package. These vegan images will help you captivate your audience and spark their curiosity to learn more.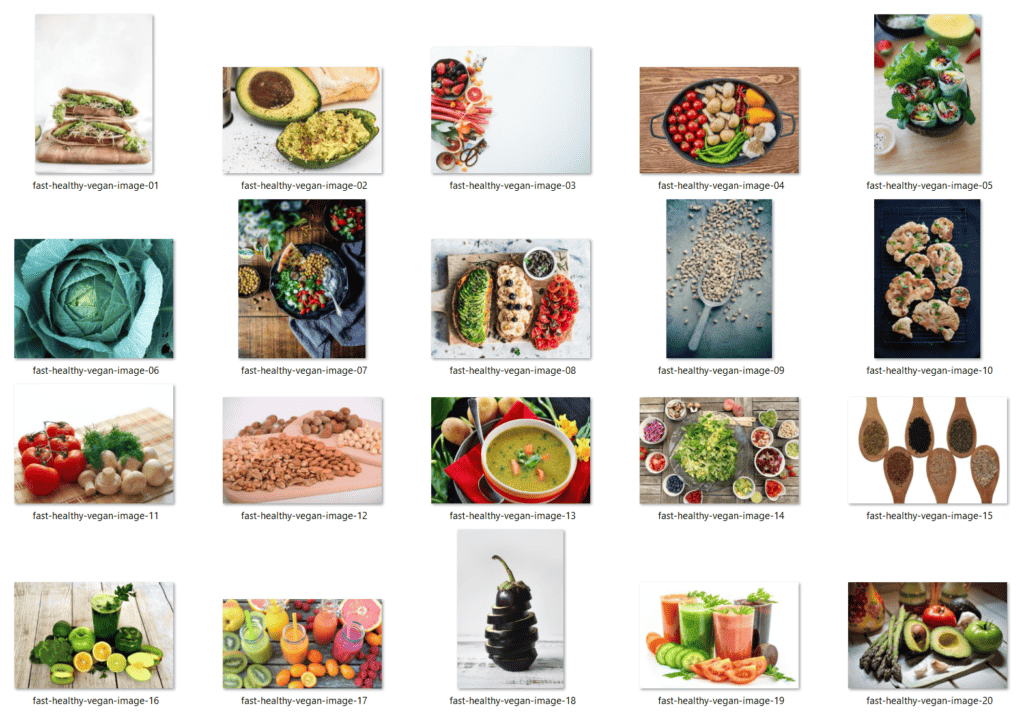 Blank Meal Planner Page in PDF, InDesign, and Canva Versions
And if that's not enough, we've got a special treat for you. We're offering a Blank Meal Planner Page in PDF, InDesign, and Canva versions. It's not just practical; it's also a work of art. Whether you want to use it as a lead magnet, a bonus for your customers, or even sell it separately, the choice is yours! We value your feedback, so we're testing out these new formats to ensure we meet your needs.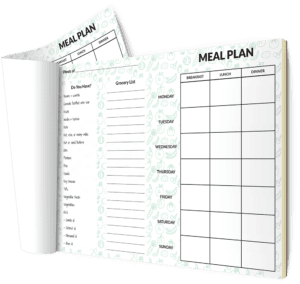 So, what are you waiting for?
Grab your copy of 20 Fast, Healthy Vegan Meals for Busy Families PLR eBook & Blank Meal Planner Page now and embark on a culinary adventure that will revolutionize your family's mealtime experience.
ONLY $27!