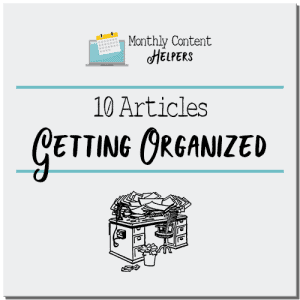 Each Getting Organized Article is well-written, has at least 450 words, and can be used as either blog posts, email autoresponder articles, or put together into an eBook. The potential for these articles is only limited by your imagination. Add examples, pictures, and your own touch and your audience will thank you.
List of Articles
Closet Organization
Getting Your Digital Life Organized
Home Organization
Kitchen Organization
Learning to Be Organized
Minimizing Clutter
Office Organization
Storage Ideas
Teaching Children Organization
Time Management and Organization
Get these Getting Organized PLR Articles
for a TOTAL cost of ONLY $9.97!