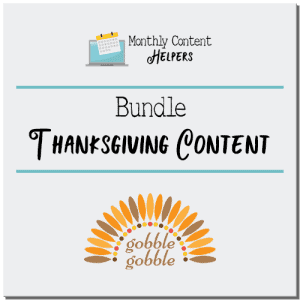 Introducing the Thanksgiving PLR Content Bundle: Your Ticket to a Festive Feast!
Hey there, feast enthusiasts! We've got something special cooking up for you this Thanksgiving. Get ready to spice up your celebrations with our Thanksgiving Themed printable bundle that's both fun and professional. Whether you want to sell it to your audience, add a touch of gratitude to your own dinner table, or even create some hilarious online memes, this bundle has got you covered. Oh, did we mention the cherry on top? We've included 25 captivating images and 10 quotes to supercharge your Thanksgiving content planning!
Feast your eyes on what's inside this delightful Thanksgiving PLR Content Bundle: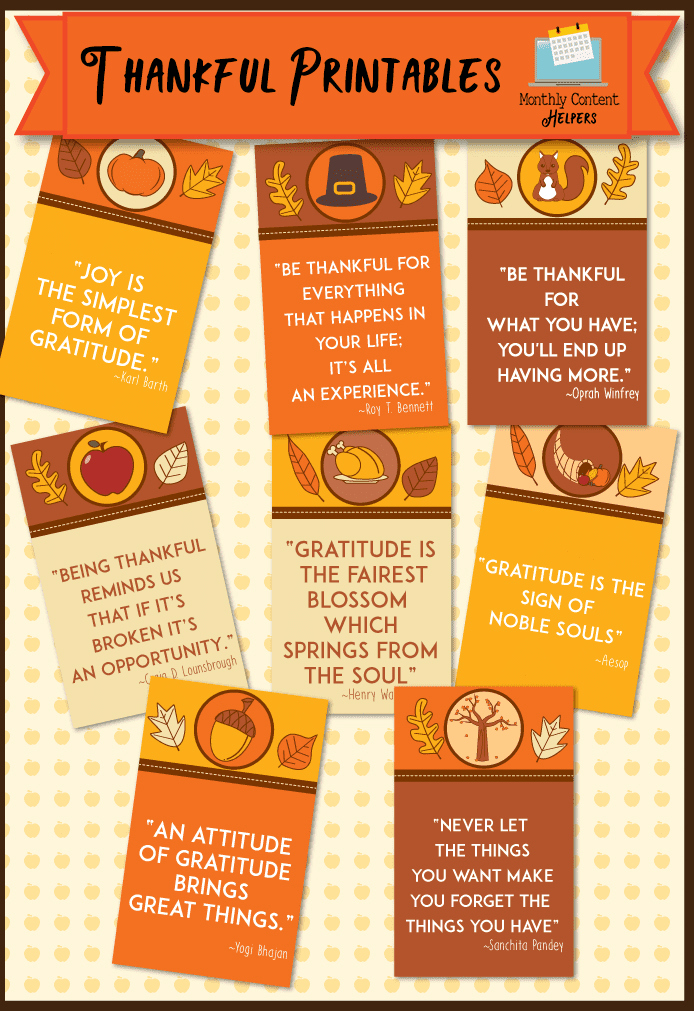 🍁 One Sheet of 8 Beautifully Designed Thankfulness Quote Cards: Fill your heart with gratitude and share the warmth with these stunning quote cards that will make you and your guests smile from ear to ear.
🍂 10 Eco-Friendly Thanksgiving Articles, including Tweets: Go green and give thanks! Discover 10 articles packed with eco-friendly tips and tricks to make your Thanksgiving celebration kinder to our planet. And hey, we've even thrown in some tweetable snippets to make your social media game as fresh as your cranberry sauce.
🌽 25 Public Domain Images: Visuals that speak louder than words! Sprinkle your content with 25 captivating images that capture the essence of Thanksgiving and will leave your audience craving for seconds.
🦃 10 Quotes about Being Thankful: Gratitude never goes out of style! Share the power of appreciation with these 10 quotes that will make your heart flutter and your readers feel warm and fuzzy.
🍁 One Thankful Quotes Promo Image: A picture is worth a thousand words, but this promo image is worth a thousand feelings! Engage your audience and promote gratitude with this eye-catching visual masterpiece.
🍂 Two Editable Thank You Promo Images: Show your appreciation in style! Customize these two promo images and let your followers know how grateful you are for their support. It's the perfect way to spread the Thanksgiving spirit.
But wait, there's more! Check out these mouthwatering article titles that will make your readers gobble up every word:
🍽 12 Energy-Saving Tips at Thanksgiving: Keep the warmth in your home and the savings in your pocket with these smart energy-saving hacks for the holiday season.
🌱 Eco-Friendly Tableware for Thanksgiving: Ditch the plastic and go green with sustainable tableware options to make your Thanksgiving feast an eco-warrior's dream come true.
🍰 Eight Dessert Tips for Your Eco-Thanksgiving Celebration: Satisfy your sweet tooth while keeping the planet in mind! Discover delectable dessert ideas that are as delicious as they are eco-friendly.
🦃 Eight Turkey-Buying Tips for Thanksgiving: Become the ultimate turkey connoisseur with these insider tips on choosing the perfect bird for your Thanksgiving feast. Gobble, gobble!
🌿 Green Décor Ideas for Thanksgiving: Spruce up your space with environmentally friendly décor that will leave your guests in awe. It's time to bring the beauty of nature indoors!
🙌 Nine Ways to Simplify Your Thanksgiving: Don't let the holiday stress take over! Learn how to simplify your Thanksgiving preparations and savor every moment with your loved ones.
🍽 Nine Ways to Use Thanksgiving Leftovers: Waste not, want not! Transform your Thanksgiving leftovers into mouthwatering creations that will have everyone begging for seconds.
🌍 Staying Green for Thanksgiving: What Not to Eat: Avoid the eco-unfriendly pitfalls and discover what foods to skip this Thanksgiving. It's time to make mindful choices that benefit both you and the planet.
🥦 Tips for Thanksgiving Vegetable Sides: Give your veggies center stage this Thanksgiving! Elevate your vegetable sides with these expert tips that will make even the most discerning taste buds do a happy dance.
🗑️ Tips on How to Avoid Unnecessary Waste at Thanksgiving: Let's reduce, reuse, and recycle this holiday season! Discover clever strategies to minimize waste and make your Thanksgiving celebration eco-friendly from start to finish.
And, here's the cherry pie on top—this amazing Thanksgiving PLR Content Bundle can be yours for the incredible price of only $17! That's right, for less than the cost of a turkey, you'll receive a treasure trove of engaging content that will make your Thanksgiving festivities unforgettable.
Remember, Thanksgiving is all about giving thanks, and we're grateful to have you as part of our community. Let's make this holiday season the best one yet!
Don't waste another minute! Grab your Thanksgiving PLR Content Bundle today and savor the joy of sharing gratitude, delicious food, and laughter with your loved ones. With this bundle by your side, your Thanksgiving content will be the talk of the town.
Click that "Buy Now" button and let the Thanksgiving festivities begin!
ONLY $17!