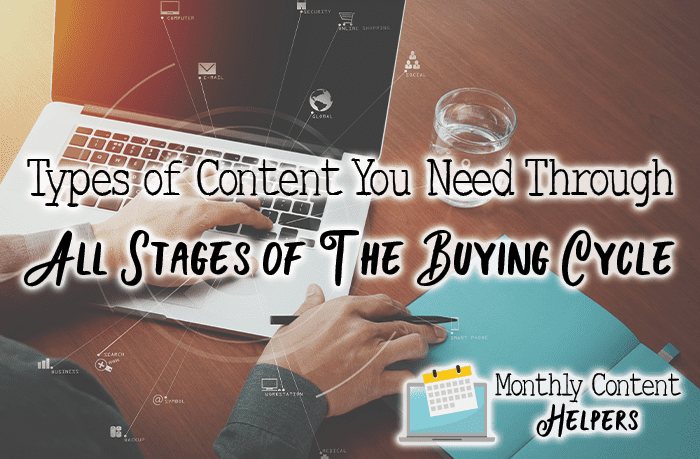 There are different types of content you need to market your business. Content marketing is described as a kind of indirect marketing that uses how people look for and share information on the internet to help the publisher determine the topic the content will be in and form the content will take. It is all about coming up with online material; generally, text content, video content, email content, image content like memes, infographics, and images that are relevant to your brand that engages, informs and motivates them to act.
Text Content: The content of this nature is designed for sending principally textual in nature material. Text content always has some structure and formatting on the web.
Video Content: It is imperative for you to look for how to grab the attention of your target audience and engage them speedily if you want to continue to be competitive in the ever-busy digital marketplace. Video is one of the best content marketing tactics as it gives an appealing ROI. You can use videos on Video platforms like YouTube, Social media, Email, Blog posts, and Web pages.
Email Content: This is the content you want your readers to care about when you send it to them. What and how your email content is can make a big difference in performance, whether the content is a promotion, an offer, or information- oriented.
Memes: Memes are a fun way to converse and resonate with the general public. They are used to draw attention or bring excitement to a topic. Memes content are now popular among consumers and have solidified how significant they are in popular culture.
Infographics: With Infographics type of content marketing, you can educate your audiences and give helpful information that can add value for your customers and leads. It is a visual content marketing format that aids viewers to visualize data like statistics better.
Images: Related images are the best accompaniments for quality content. Without an attention-catching image or photo, your post can easily get lost in the shuffle, no matter how engaging or interesting it may be.
The Content Ideas Needed Throughout the Buyer's Journey Through the Marketing Funnel
The procedure or process that the buyers undergo to be aware of, consider, evaluate, and choose to buy a new product or service is the buyers' journey. As a publisher or writer determining the content, you'll create and publish, understanding the buyer's journey will be the thing that most informs what you write and publish.
The buyer's journey:
1. Awareness Stage
Buyers need educational content that will help them understand their problems better at the awareness stage. In other words, content that describes the problem, and even rubs salt in the wound is good at this stage. This is when they will find out about their problem, accept they have it, and look for solutions.
Therefore, optimized, high-value written content such as reports, white papers, eBooks, Educational Webinars, Videos, Email Newsletters, and blog posts with original finding, is one of the most powerful techniques of capturing buyers' attention. This is important because shoppers carry out online research before buying a product or service and nearly all your audience is in this group.
2. Consideration Stage
The consumers are aware of your product or service at this stage of the buyer journey. They are now in the course of carrying out comprehensive research regarding every possible solution so that they can know the sole selling points and the perfect fit for their business. You have to start canvassing them in such a way that will make your brand stand out from the competition.
Types of content that will be helpful at the consideration stage include Case Studies, Product Webinars, Demo Videos, FAQs, SlideShare Presentations, and statistics.
3. Conversion stage
Congratulations to you for the journey so far! Your marketing technique has worked to this stage when it remains only one step or two for the buyers to open their wallets to buy your brand. In other words, you are a few steps away from persuading your would-be customers to buy or make a purchase.
To convince the people at this stage, you need; Testimonials, Product Reviews, Live Demos and Free Trials.
4. Retention Stage
Get hold of customers is very difficult and classy. Once you have persuaded them to buy or make a purchase, it makes sense to do all your best to make them stick with you. Also, a joyful customer will refer leads to you, to drive down customer acquisition costs, and help your bottom line.
Making your customer feel dissatisfied, abandoned, or alienated is the last thing you want at this stage in the buyer's journey. After all, they have put a substantial amount of time and study into finding just the right thing before settling on your brand at last.
You need to integrate Help Documentation, Follow-up Emails, Announcements, and Product Updates, in your tactics to help make lives easier for them. Adding value so that you delight your customers will pay off. You can also start recommending complementary products once someone is your customer.
There are different types of content needed throughout the buyer's journey that can be expressed through the marketing funnel. Find out what your audience prefers. Always remember that relevance is the key irrespective of the content idea you choose. The audience comes first. Your audience will surely respond if you give them real value.